Dayna Kurtz Saturday, August 5, 2017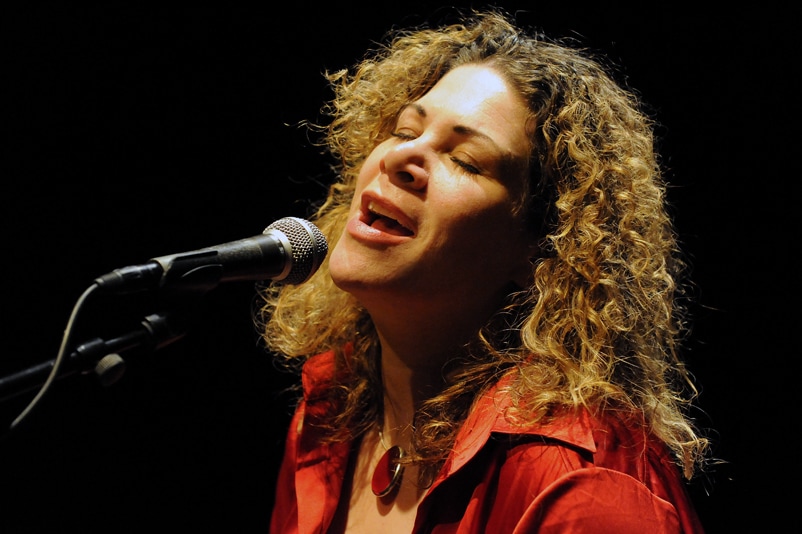 Dayna Kurtz's propensity for musical rule-breaking was forged early in life, and she was still in her teens when she began performing her compositions in public. After releasing the low-key live disc
Otherwise Luscious Life
, she won considerable acclaim for her impressively accomplished studio efforts
Postcards from Downtown
and
Beautiful Yesterday
. The former put Kurtz on the map in Europe and was particularly successful in Holland, where it became a Top 20 seller, culminating in sold-out headlining shows at Amsterdam's fabled Paradiso (one of which became Kurtz's first DVD,
Postcards from Amsterdam
). Along the way, Kurtz was named Female Songwriter of the Year by the National Academy of Songwriters. Norah Jones and Bonnie Raitt have raved about her in interviews, and she's performed on such high-profile radio shows as
World Cafe
,
Mountain Stage
and NPR's
Morning Edition
. She's toured with and/or opened for the likes of Elvis Costello, Antony and the Johnsons, Richard Thompson, Rufus Wainwright, B.B. King, Dr. John, Richie Havens, Keren Ann, Joe Henry, Olu Dara, Chris Whitley, Richard Buckner, Ladysmith Black Mambazo and the Blind Boys of Alabama.
Armed with an uncanny ability to stun audiences into submission, this musical free spirit has consistently refused to be pinned down by a single style or genre, building an inspired body of work that draws strength from a bottomless wellspring of American jazz, pop, blues, folk and country. The cinematic poetry of her songwriting is matched by the power of her voice, a rich, distinctly resonant instrument that's capable of immense emotional depth.
www.daynakurtz.com
Amy Speace Saturday, September 9, 2017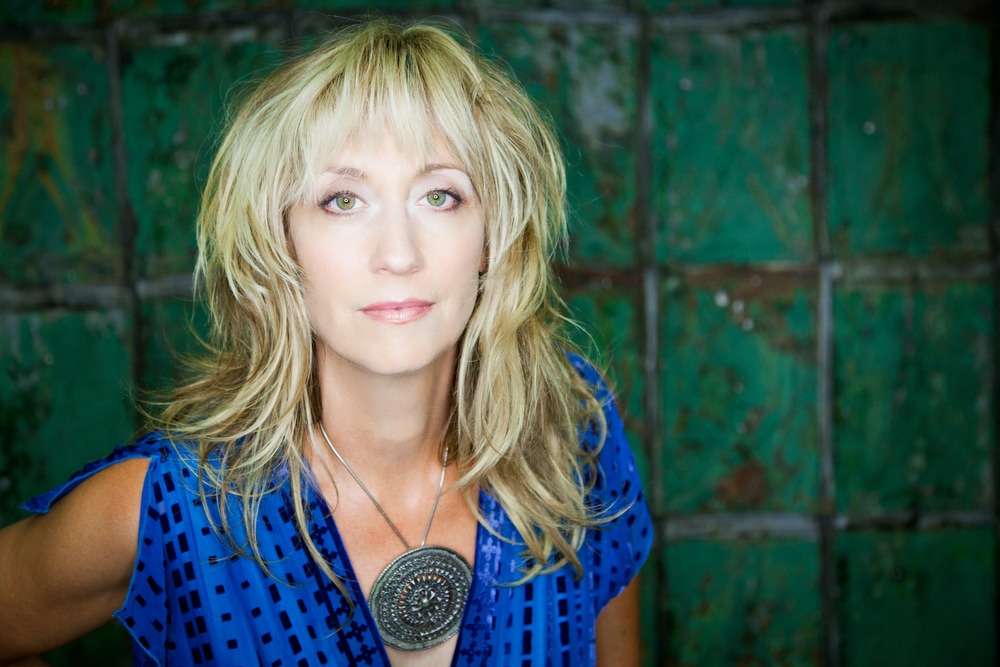 Amy Speace is a folk singer, timeless and classic, and a bit out of her own era. "She has one of the richest and loveliest voices in the genre and her songs are luxuriously smart," writes Craig Havighurst (host of Nashville's "Music City Roots). "She's profoundly personal yet also a bit mythic." Since her discovery in 2006 by folk-pop icon Judy Collins, Speace has been heralded as one of the leading voices of the new generation of American folk singers. Her latest release, "That Kind Of Girl", received rave reviews by Billboard Magazine, The New York Times and NPR. Recorded live in 3 days with her longtime collaborator/producer Neilson Hubbard, with a small combo featuring Will Kimbrough (Emmylou Harris) and Carl Broemel (My Morning Jacket), Girl is spare, direct and brutally honest and is her most personal collection of songs yet.
"What Amy Speace says – what she sings – she says with a confluence of poetry and honesty, of emotional specificity," -The New York Times.


www.amyspeace.com

​
​
Dala Saturday, October 14, 2017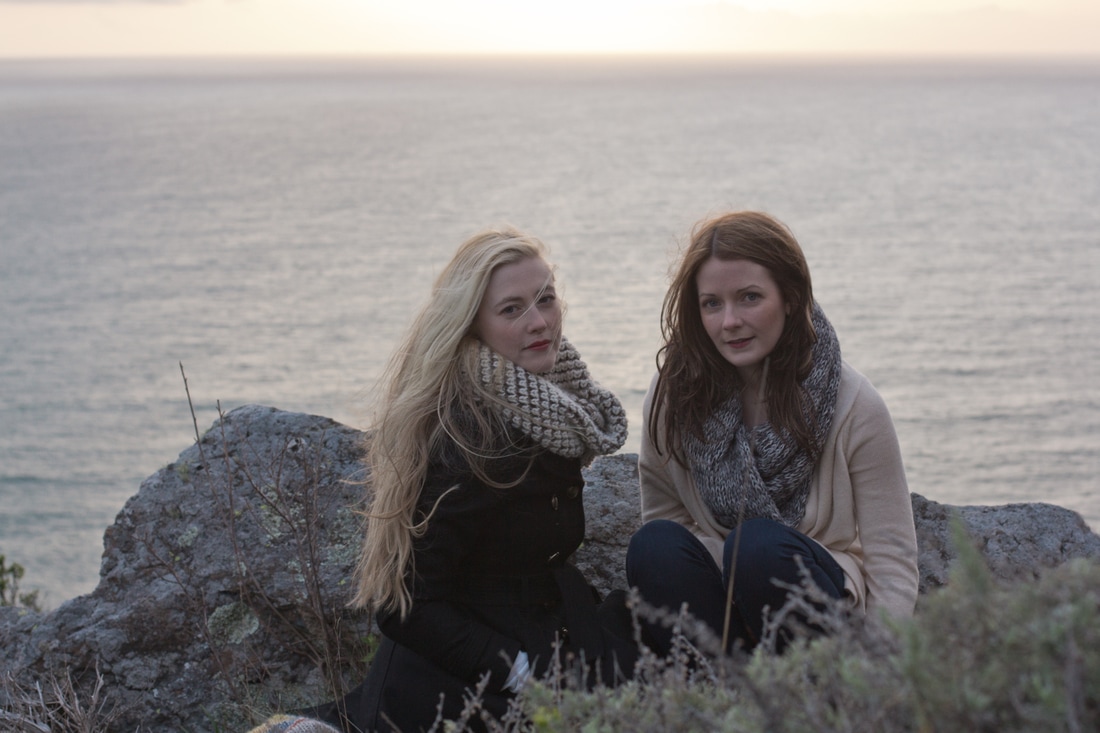 Juno nominees and winners of the 2010 Canadian Folk Music Award for Vocal Group of the Year, Amanda Walther and Sheila Carabine of Dala write and sing in harmony best described as angelic. These two best friends met in their high school music class in 2002; they have since released five albums and toured extensively across North America. Darlings of the Canadian music scene, Dala are now poised to bring their fresh brand of acoustic pop music to the world. Drawing upon influences like The Beatles, Joni Mitchell, Neil Young and Bob Dylan, Dala write songs that are both catchy and insightful. Amanda's ethereal soprano voice blends seamlessly with Sheila's velvety alto, creating the lush harmonies that have become their trademark.
The sheer joy with which they perform is infectious, turning first-time listeners into instant fans. Dala are equally entertaining between songs, telling funny and down to earth stories that make every show unique. Dala have opened for artists such as Tom Cochrane, Stuart McLean of the CBC's Vinyl Café, Richie Havens and Arlo Guthrie. No strangers to the festival scene, they have also performed at The New Orleans Jazz Festival, The Edmonton Folk Festival, California's Strawberry Festival and Mariposa. In 2009, they were the only Canadian act invited to play at the 50th Anniversary of the Newport Folk Festival.
"Dala can sing! What beautiful flights of melody and harmony, reminiscent of the Everly Brothers, the Louvin Brothers, Emmylou Harris and associates; though Dala can trade a melody line and leave one wondering who is taking the lead and simply leave one behind when the harmonies kick in." -Peterborough Examiner
www.dalagirls.com
​
Heather Pierson Acoustic Trio Saturday, May 19, 2018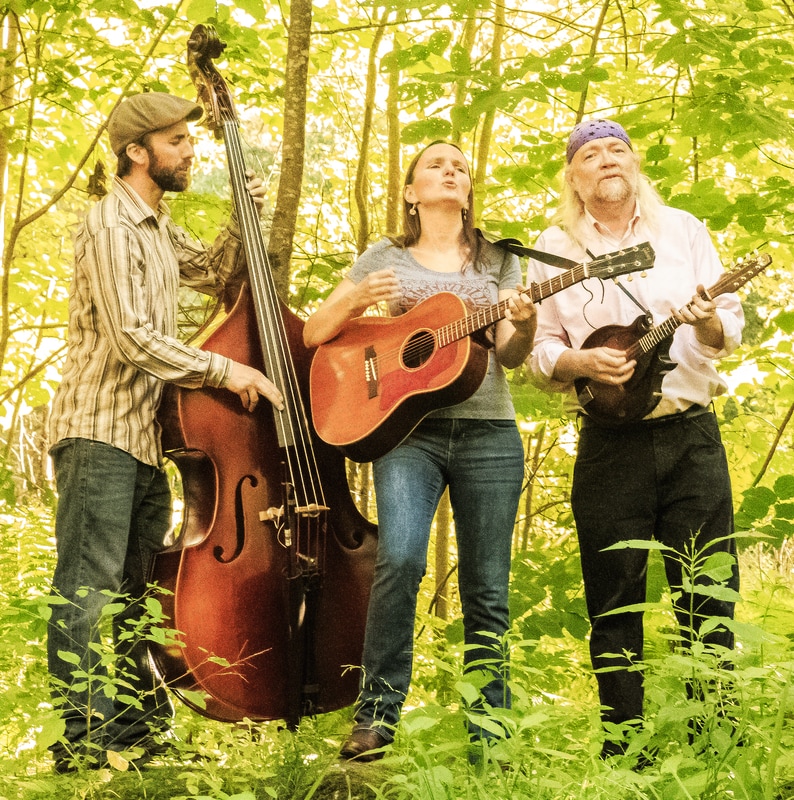 The Heather Pierson Acoustic Trio burst onto the national folk scene in 2015 with their debut EP,
Still She Will Fly,
whose title track was the #2 single on the Folk radio charts that same year, and three other songs were in 2015's Top 100 Folk singles. The trio's full-length debut,
Singin',
releases on June 30, 2017 (the tenth release on Heather's own record label, Vessel Recordings). It features Heather's multi-genre songwriting, the trio's intricate instrumental arrangements and stirring three-part vocal harmonies.
Singin'
is a document of ten originals and two classics, spanning from the streets of New Orleans to the valleys of Appalachia.
Heather Pierson (lead vocals, acoustic guitar, tenor banjo, piano) is an award-winning singer/songwriter and performer. With eight previous solo recordings under her belt, Heather's wise-beyond-her-years songwriting, angelic voice, and world-class chops have catapulted her into the spotlight.
Davy Sturtevant (cornet, dobro, fiddle, mandolin, harmony vocals) is a veteran touring artist, producer, engineer, songwriter, and performer. Armed with a gorgeous tenor voice and a mighty arsenal of instruments that come to life in his capable hands, Davy is at once a witty, thoughtful, and engaging musical presence.
​
Shawn Nadeau (bass, harmony vocals) brings a rock solid thump and nearly two decades of performing experience to the trio, informed by a wide spectrum of unique rhythmic and melodic sensibilities ranging from rockabilly to reggae to jazz.
www.heatherpierson.com